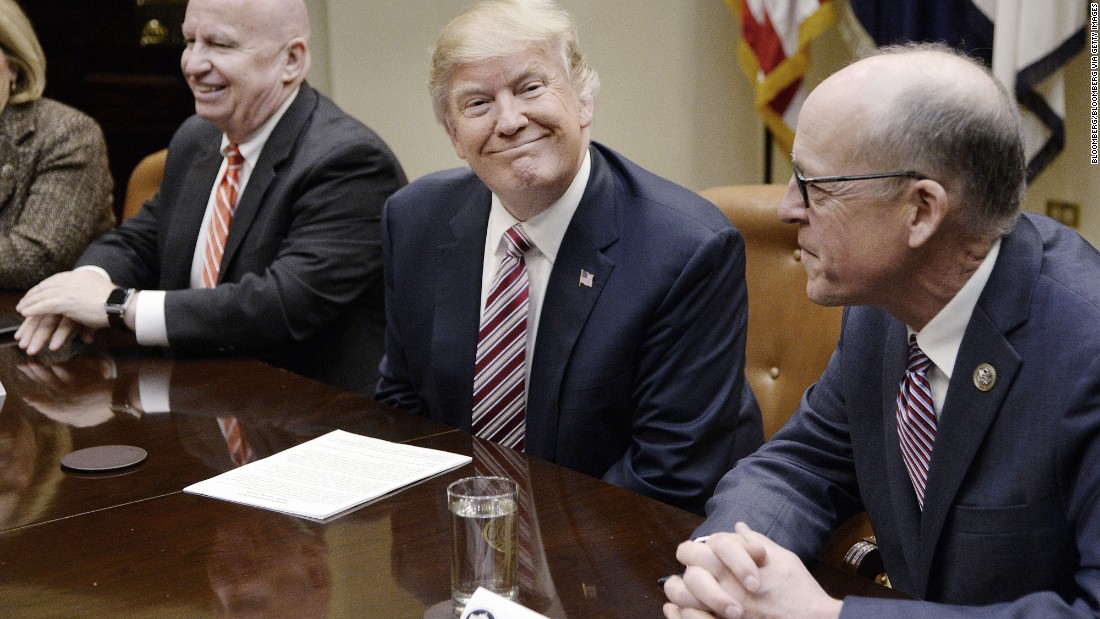 Washington (CNN)Still fewer than five days old, the House Republican bill to repeal Obamacare has an uncertain legislative path ahead. And no small part of the blame goes to President Donald Trump.
House Freedom Caucus Chairman Mark Meadows told reporters Friday that after the White House's meeting, he feels confident that the administration is willing to play ball.
"I am very confident based on my conversations with the White House that there is a willingness to negotiate in good faith things that drive down health care premiums," the North Carolina Republican said. "That being said, do I expect all of the issues that many of the Freedom Caucus members would like to have will be in a final bill that passes? The answer is no. So, it's about a good faith negotiation."
No matter what, expect the talks and proposals to continue.
"Despite what you hear in the press, healthcare is coming along great. We are talking to many groups and it will end in a beautiful picture!" Trump tweeted Thursday.
Read more: http://www.cnn.com/2017/03/10/politics/trump-republicans-health-care-negotiations/index.html