Aid workers say counselling and treatment transforming lives of traumatised young refugees and tackling a hidden crisis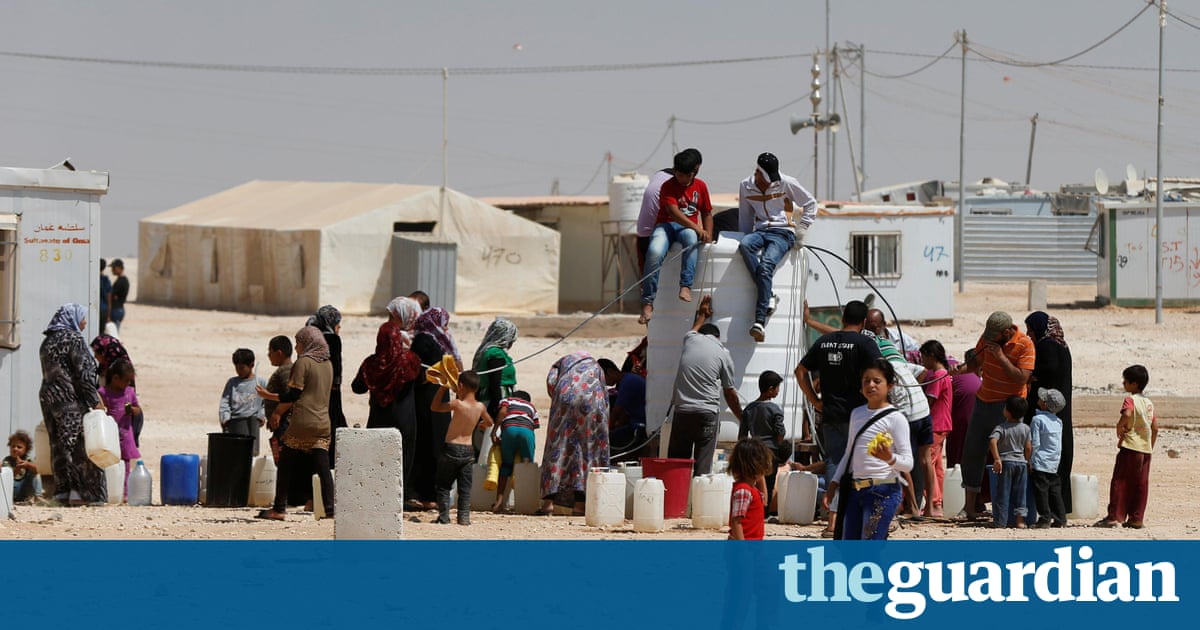 When Saeed arrived in Jordan as a seven year old, he was in shock and angry at the world. A bomb had left him half blind and half deaf, wheelchair-bound and without an arm.
Three years on, he has been transformed. He can still recount the ball game that ended with most of the children in his neighbourhood in Syria dead, but he is a new boy, full of life and energy.
He bounds from his wheelchair, crawling along the floor at speed, playing games with the other children. After countless counselling sessions with a psychologist, he now excels in his studies. He still misses his mother, who had to return to Syria to care for his two sisters his elder brother and his father were both killed in the war. But progress for Saeed has been remarkable; he has hope, a rare and precious thing in a refugee community beset by many ills.
There was something wounded inside him, said Iyad al-Ayyubi, who runs educational programmes at the centre in Amman called Souriyat Across Borders.
Syrias civil war has not only uprooted millions and maimed and killed hundreds of thousands, it has created a hidden mental health crisis from trauma, displacement, injury, discrimination, limbo, exploitation and loss.
Sarah Jaloudi, a psychologist with International Medical Corps, estimates that three quarters of refugees need mental health support and treatment.
Symptoms range from depression, suicidal tendencies, anxiety disorders, self-imposed isolation, behavioural disorders and shell shock. They have also led to what doctors say are higher rates than usual of psychotic illnesses such as schizophrenia, as well as epilepsy.
Three quarters of refugees with mental health problems in Jordan have severe emotional disorders, according to statistics by International Medical Corps published in 2015, based on the records of over 6,300 patients. In Turkey, 40% of patients suffered from bouts of epilepsy, and both there and in Lebanon, 16% had psychotic disorders. A 2013 survey by Save the Children found that half of all Syrian teenagers in Lebanon had contemplated suicide.
They will suffer in the future, said Wael Samara, the only psychiatrist permanently based in the Zaatari refugee camp in Jordan, with a population of 80,000 people, who works with International Medical Corps.
Read more: https://www.theguardian.com/world/2016/aug/31/syrian-children-support-mental-health-disorders-jordan