Senate Democrats focused heavily on Prices purchases of health stocks while he was a leading voice on healthcare policy in the House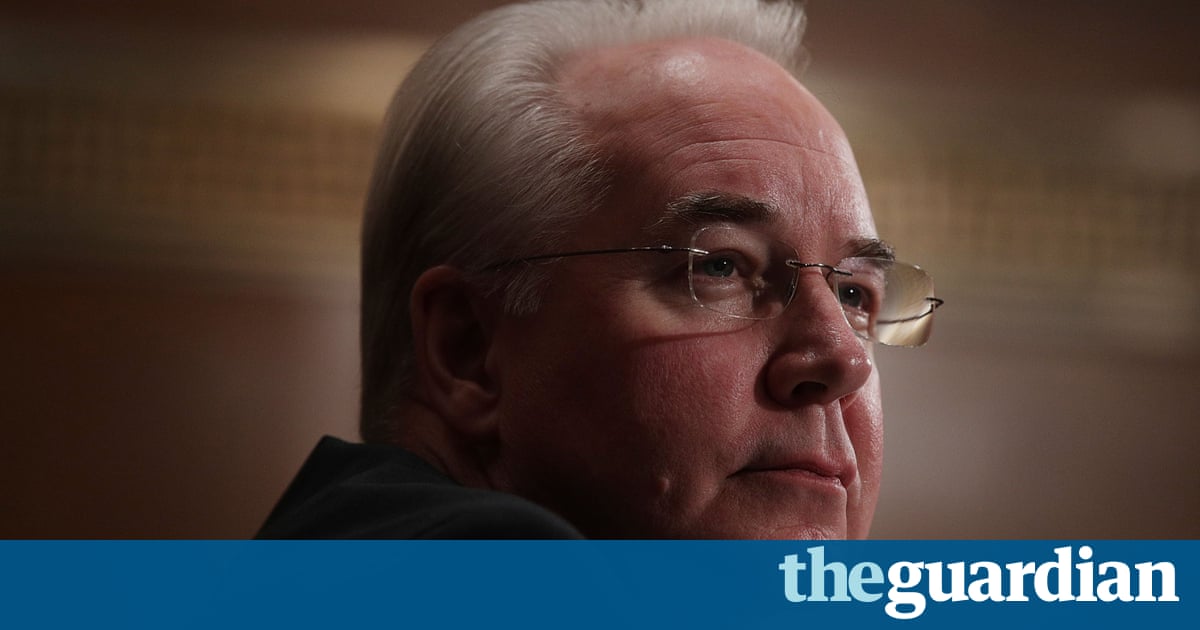 Senate Democrats focused on Tom Prices stock trades in health companies and his support for eliminating key provisions of Obamacare at the first hearing for Donald Trumps nominee for health secretary.
Doubts among Democrats about Price, a deeply conservative and controversial physician who has sought to radically change American healthcare, were clear at the hearing, although Republicans attempted to diffuse skepticism with softball lobs which emphasized his experience as a physician.
Price, who was an orthopedic surgeon in suburban Atlanta, Georgia, before entering politics and becoming a member of the House of Representatives, is known to be an advocate for the patient-doctor relationship, a Tea Party Republican, and a fervent opponent to the Affordable Care Act, better known as Obamacare.
If confirmed, Price would lead an expansive health administration that doles out more than $1.1tn for federal health programs, many of which Price has repeatedly attacked while in office.
Accessibility is absolutely imperative, said Price, in his opening remarks. The closer you can have those decisions to the patient, keeping focus on the patient the better.
Access to health insurance coverage was a recurring theme in the hearing, and one that underscored the philosophical schism between Democrats and Republicans in fights to reform the Affordable Care Act: whether Americans have a right to health insurance, or only a right to access the purchase of insurance.
I have access to buying a $10m home, I dont have the money to do that, Democratic senator Bernie Sanders said during his zealous questioning of Price.
Two days before the hearing, Trump promised insurance for everyone. However, Price repeatedly focused on access to coverage over guarantees of coverage.
The hearing also gave a window into how Republicans foresee health reform legislation moving forward, despite the partys lack of specifics. Republican chairman of the Senate committee Lamar Alexander said reform should happen, step by step, large piece by piece, with which Price generally agreed.
We dont believe in replacing a failed Washington DC health care plan with our own healthcare plan, said Alexander, saying he wanted more state control and to reduce harmful taxes.
Read more: https://www.theguardian.com/us-news/2017/jan/18/tom-price-stock-purchase-confirmation-hearing