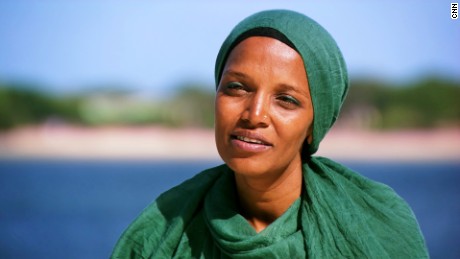 Lamu, Kenya (CNN)The eastern coast of Kenya is riddled with danger. Once a sought-after tourist destination, today people are being warned to stay away because of threats by Islamist terror group Al-Shabaab. Others are fleeing the area for good.
But Umra Omar keeps going back.
In the remote area of islands near the Kenyan-Somali border, the Lamu Archipelago, aid groups have stopped working and infrastructures are crumbling.
Omar: So I'm pregnant, but not yet barefoot! And that's supposed to be happening in November. But it's something that I feel like wouldn't necessarily put the brakes on anything in any way whatsoever. I think this is a Safari Doctors baby!
Being here, being close to home, to be able to fill some of the gaps in accessing health care, it's kind of been an IV drip for life and purpose.
You can make a donation right now to Safari Doctors. Just click the CrowdRise widget below!
Donations are accepted via Edward Charles Foundation, a U.S. 501(c)(3) nonprofit.
Read more: http://www.cnn.com/2016/08/25/health/cnn-heroes-umra-omar-safari-doctors/index.html