The Republican nominee made his most direct reference to his rivals recent diagnosis of pneumonia and often deviated from his teleprompters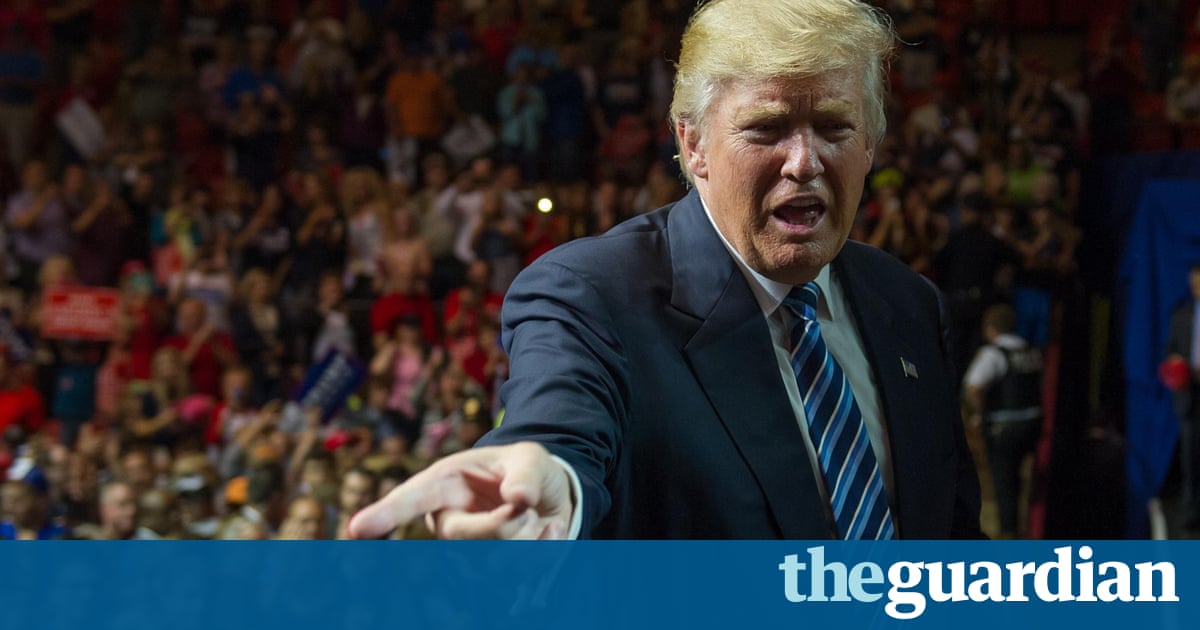 Donald Trump publicly raised questions about Hillary Clintons health for the first time since the former secretary of state was forced on Sunday to leave a ceremony for the victims of 9/11.
Speaking in an air-conditioned minor league basketball arena in Canton, Ohio, Trump made his most direct reference to Clintons recent diagnosis of pneumonia and her campaign saying she left the event in New York because she felt overheated.
You think this is easy? Trump asked. In this beautiful room thats 122 degrees. It is hot, and it is always hot when I perform because the crowds are so big. The rooms were not designed for this kind of crowd. I dont know, folks. You think Hillary Clinton would be able to stand up here and do this for an hour? I dont know.
The Republican nominee later went on to add of his Democratic rival, Now shes lying in bed, getting better and we want her better, we want her back on the trail, right?
Sounding like the classic unscripted Trump, the Republican presidential nominee often deviated from his teleprompters in a 40-minute speech that ranged from Clintons health to the water crisis in Flint, Michigan.
The issue of candidate health and medical records has come to the forefront after the Clinton campaign revealed that the former secretary of state was diagnosed with pneumonia on Sunday, eight hours after she abruptly left the ceremony at the National September 11 Memorial. The Democratic nominee had to be helped into a van while leaving. Afterward, Clinton cancelled all public events for three days.
Clinton has since released more detailed medical information from her doctor describing her as healthy and fit to serve as president. In contrast, Trump has yet to share further medical information to the public besides a brief letter written in December that said he would be the healthiest individual ever elected to the presidency. However, in an interview with controversial TV doctor Dr Oz, set to air on Thursday, the 70-year-old Trump reportedly said that he would like to lose 15 pounds, doesnt exercise and is fond of fast food.
Trump also addressed the water crisis in Flint, a former car manufacturing hub that has seen tens of thousands of jobs disappear in recent decades. It used to be cars were made in Flint and you couldnt drink the water in Mexico, the Republican nominee said. Now the cars are made in Mexico and you cant drink the water in Flint. Ford said on Wednesday that it was moving all its small-car production to Mexico.
Earlier in the day, Trump had visited the city and ended up in a confrontation with a local pastor. Trump was visiting a church that serves as a water distribution center for residents when he started critiquing Clinton. The pastor, Faith Green Timmons, interrupted and made clear: Mr Trump, I invited you here to thank us for what weve done in Flint, not give a political speech.
Read more: https://www.theguardian.com/us-news/2016/sep/14/trump-clinton-health-medical-records-ohio-rally