The world's leading international coalition on vaccines and immunizations announced Wednesday that it will invest in a promising Ebola virus vaccine that has demonstrated 100 percent effectiveness in human trials.
The announcement, which came during the World Economic Forum in Davos, Switzerland, marks the first time that the public-private vaccine consortium Gavi — which includes governments, philanthropic organizations and pharmaceutical companies — has invested in a vaccine that isn't licensed or available yet.
"They made an exception here, with the encouragement that this vaccine continue in evaluation and be submitted for licensure next year," said Michael Osterholm, director of the Center for Infectious Disease Research and Policy at the University of Minnesota, who was not involved in Gavi's decision.
Gavi, which stands for the Global Alliance for Vaccines and Immunization, pledged $5 million to buy Merck & Co.'s version of a live vaccine for the Zaire strain of the Ebola virus, once it becomes licensed by the end of 2017. When the vaccine hits the market, this $5 million will be subtracted from the first "bill" Gavi receives when it begins stockpiling the vaccine.
A spokesperson for Gavi confirmed to The Huffington Post that this is, indeed, the first time the coalition has agreed to purchase a vaccine before it's licensed — but pointed out that Gavi is not buying doses of an unlicensed vaccine, only committing funds to its purchase ahead of the licensing.
Indeed, part of the agreement includes a provision for Merck to stockpile 300,000 doses right now in case another outbreak strikes before the drug is completely vetted. Gavi won't be able to purchase the emergency stockpile until the vaccine is licensed, because the coalition only buys vaccines that have been licensed by a regulatory authority (like the U.S. Food and Drug Administration) and then prequalified and recommended by the World Health Organization, the gold standard for vaccines.
Wednesday's announcement signals three important changes in our global approach to disease prevention:
1. We are acknowledging that the future includes the Ebola virus.
"When theres a crisis, everybody kind of gears up and runs into the crisis to help. But what happens in the end if you dont come up with a product?" Michael Osterholm, director of the Center for Infectious Disease Research and Policy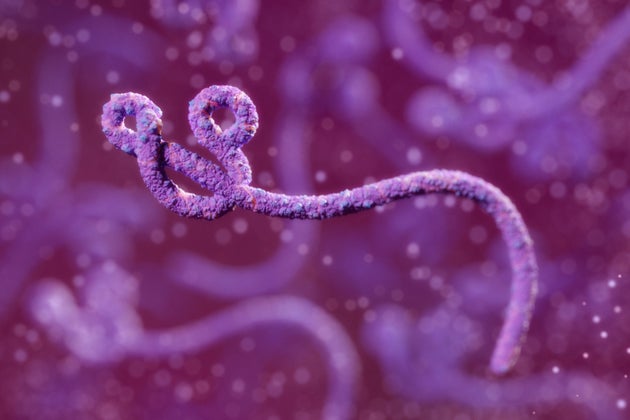 Read more: http://www.huffingtonpost.com/2016/01/21/ebola-vaccine-deal-signals-major-shift-in-global-health_n_9044200.html