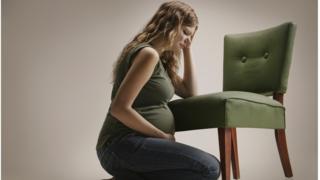 David Cameron will call for a "more mature" conversation about mental health as he sets out how services in England will benefit from extra cash.
Specialist care for new mothers with mental health problems and support for anorexic teenagers will gain money allocated in the Autumn Statement.
The PM will also pledge more support in hospital A&E departments.
He will also announce new parenting support and plans to demolish some of England's worst council estates.
He is expected to say mental illness is not contagious and is "nothing to be frightened of".
"As a country, we need to be far more mature about this. Less hushed tones, less whispering; more frank and open discussion," he will say.
"We need to take away that shame, that embarrassment, let people know that they're not in this alone, that when the clouds descend, they don't have to suffer silently.
"I want us to be able to say to anyone who is struggling, 'talk to someone, ask your doctor for help and we will always be there to support you'."
The specific measures expected, which will apply in England only, are:
290m up to 2020 to give 30,000 more women each year access to specialist mental health care before and after giving birth, including through classes
247m over the next five years so that every hospital has mental services in their Accident and Emergency unit
A new waiting time target for teenagers with eating disorders, which will track the number of patients being seen within a month of being referred
A target that at least half of people experiencing psychosis for the first time should be treated within two weeks
Mr Cameron will also refer to his plans to spend 140m to regeneration council estates, double funding for relationship counselling to 70m over the next five years, and relaunch a coalition policy of parenting classes, which were criticised after a low take up in a pilot scheme.
Mr Cameron is expected to say that he personally could have done with more advice on raising children. "Is it right that all of us get so little guidance?" he will ask.
"What about later on, when it comes to good play, communication, behaviour and discipline? We all need more help with this – the most important job we'll ever have."