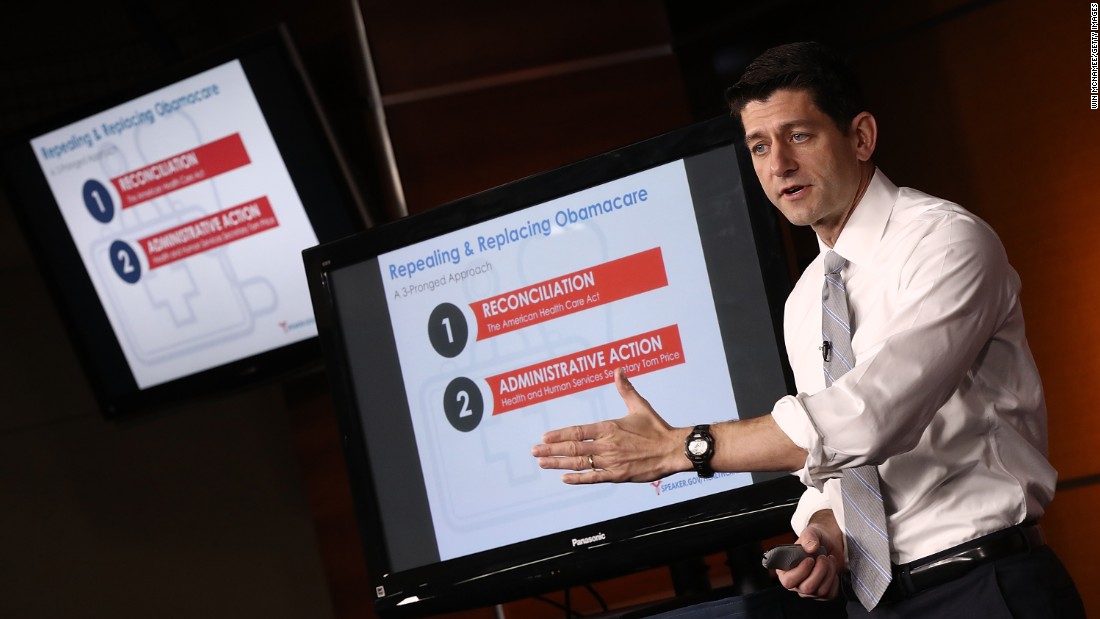 (CNN)Twenty-four million more Americans would be uninsured by 2026 under the House Republican health care bill than under Obamacare, including 14 million by next year, the non-partisan Congressional Budget Office said Monday.
Republican backers of the bill are also stressing that the CBO score won't take into account the effects of other health care reforms that Republicans hope to enact, including through legislation and administrative actions from Price.
"I firmly believe that nobody will be worse off financially in the process that we're going through," Price said on NBC's "Meet the Press" Sunday.
Doug Elmendorf, former director of the Congressional Budget Office, said on CNN on Monday that Price's claim was "absurd."
"This legislation will cut subsidies substantially; millions of people will lose health insurance," Elmendorf said. "But certainly people will be worse off."
Read more: http://www.cnn.com/2017/03/13/politics/cbo-report-health-care/index.html