Many celebrating the unofficial weed holiday are unfazed by recent public health warnings and support full legalization, which California votes on in November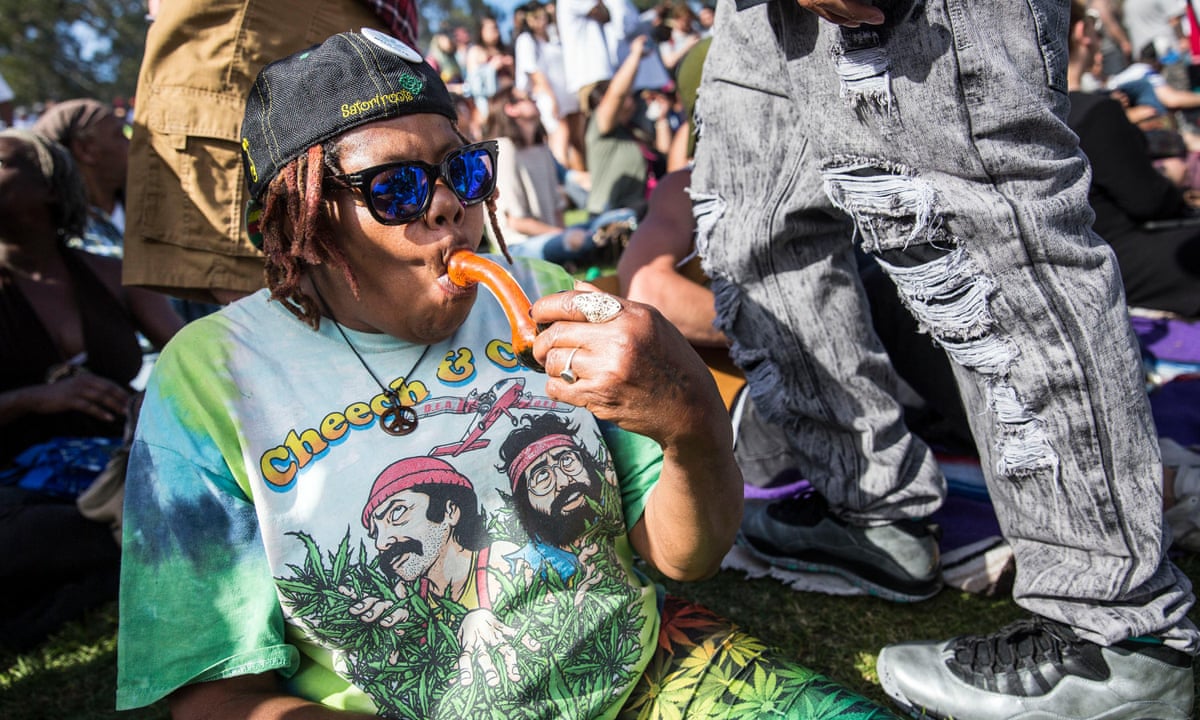 The 4/20 marijuana holiday, which drew thousands to a smoke-filled public party in San Francisco, ignited in California as pot advocates ramp up a major legalization campaign amid a renewed debate on the mental health risks of heavy cannabis use.
The unofficial National Weed Day lit up Hippie Hill in Golden Gate Park with raucous and colorful pot-themed festivities on Wednesday in what is likely the final 4/20 event before recreational cannabis becomes a reality in California.
The celebration, technically a mass violation of the law and a major headache for local law enforcement, comes on the heels of scientists in the UK, US, Europe and Australia calling for a global public health campaign for marijuana, citing the serious risks of frequent cannabis use.
Although most people who smoke pot do not develop psychotic disorders, international drug experts have recently argued that there was enough evidence of potential harm that governments should issue clear warnings, which have generally been lacking since the drug remains outlawed in most countries. The call from experts came in advance of this weeks United Nations special assembly on global drug policy, the first in 18 years.
Many San Francisco pot smokers celebrating the 20 April holiday named after the 420 code for cannabis, which reportedly originated with a group of northern California teens who would meet at 4.20pm said they werent concerned about the warnings and health risks and were eager to support full legalization in November.
Read more: http://www.theguardian.com/society/2016/apr/20/420-marijuana-party-san-francisco-health-warnings